Exhibition in 3 Parts: Interactive media box / Projection / Prints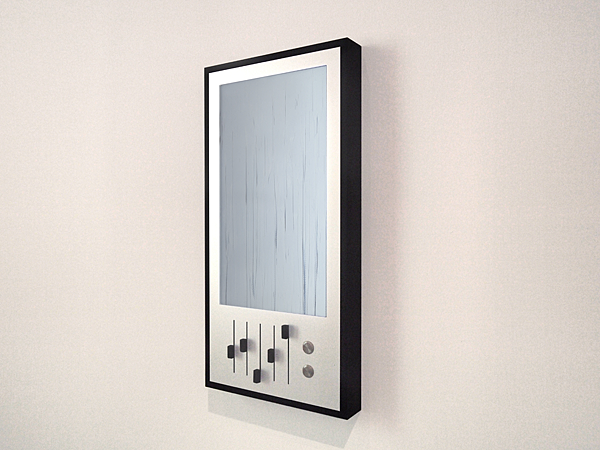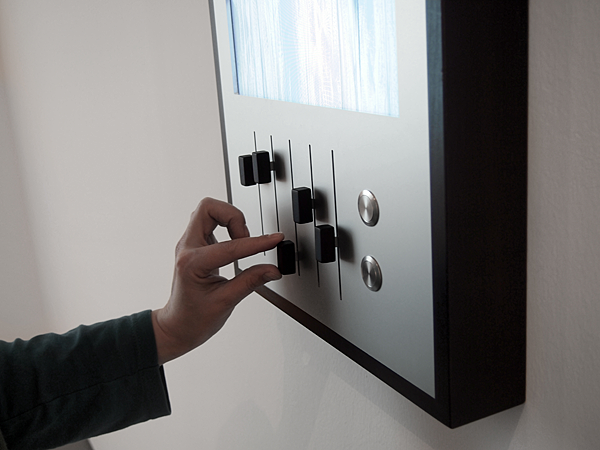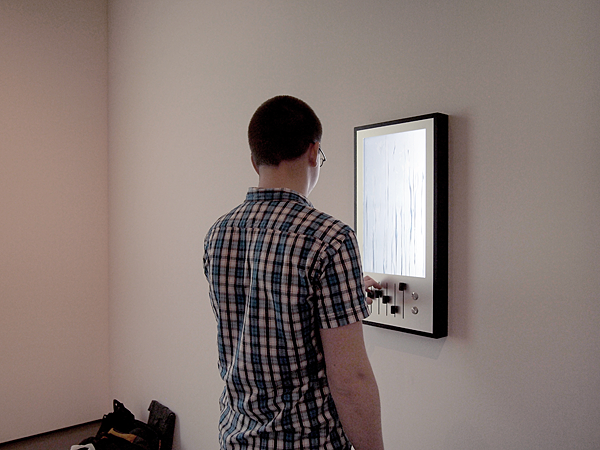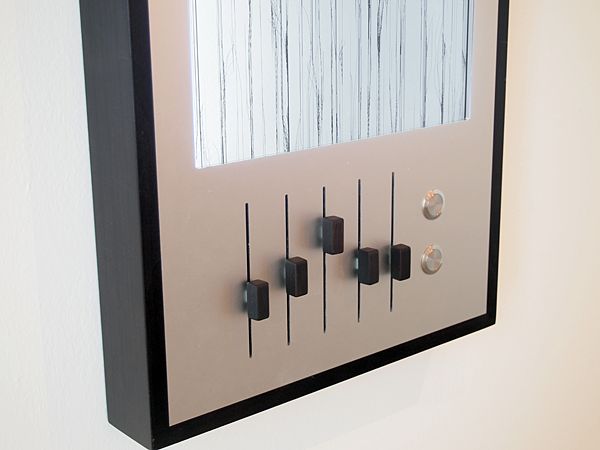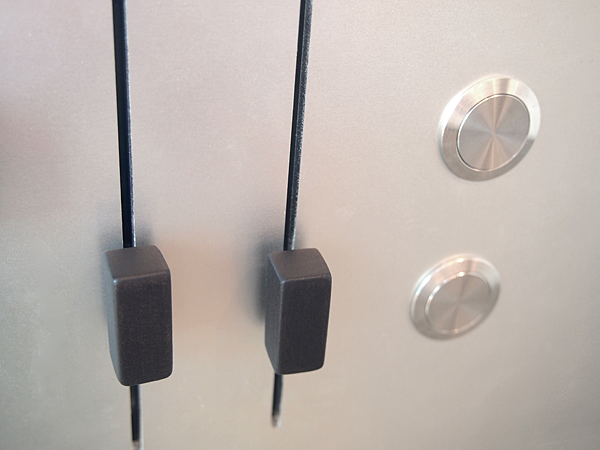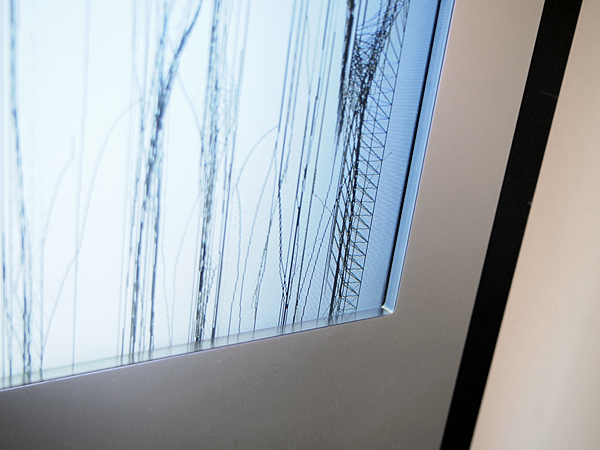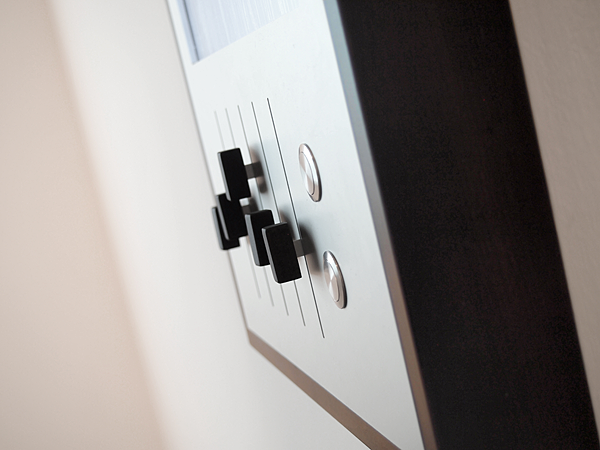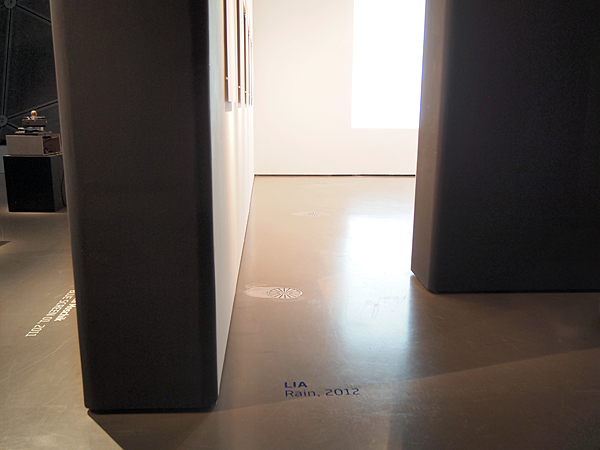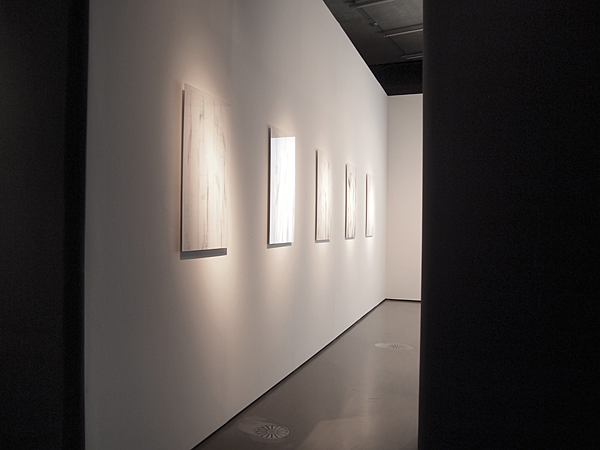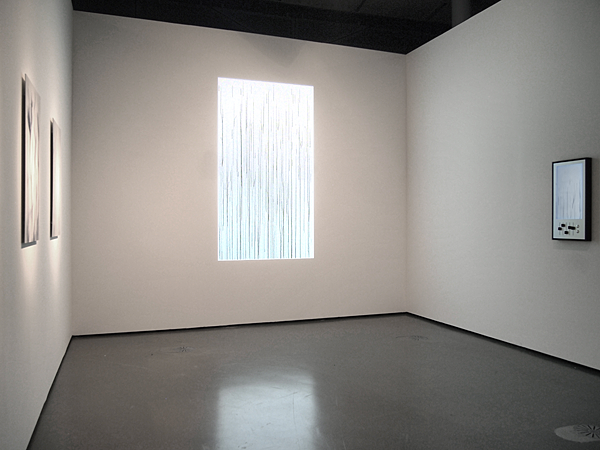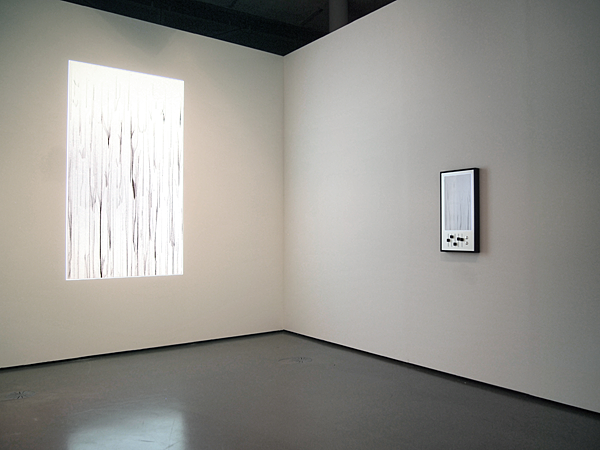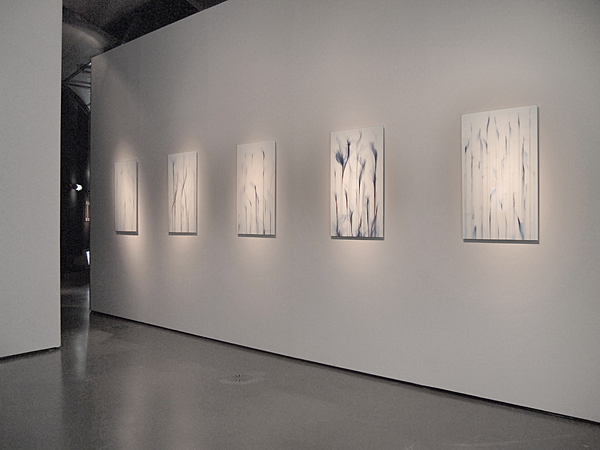 Exhibition
media.art.collecting – Perspectives of a collection
Curated by: Günther Holler-Schuster, Katrin Bucher Trantow, Katia Huemer
Kunsthaus Graz, Graz, Austria
2012/06/16 – 2013/06/02
"Rain": 2012/12/07-2013/03/11
english: www.museum-joanneum.at/en/kunsthaus/exhibitions/mediaartcollecting
german: www.museum-joanneum.at/de/kunsthaus/ausstellungen_3/medienkunstsammeln
Credits
Interactive media box:
Enclosure design and electronics by Damian Stewart – www.damianstewart.com
MAKING OF
http://damianstewart.com/rainbox
Interactive media box:
Box:
356mm x 710mm x 60mm, cherrywood
5 custom made sliderknobs, cherrywood
2 Buttons (refresh and pause)
Screen:
266mm x 474mm
Edition of 3 + 1AP
Editon 1 of 3 collected by Neue Galerie Graz
Prints
C-Print,
on 2mm aluminium dibond,
siliconmounted behind 2mm acrylic glas
Image size: 51,83cm x 90cm
Edition of 5
Video Documentation
Prints for sale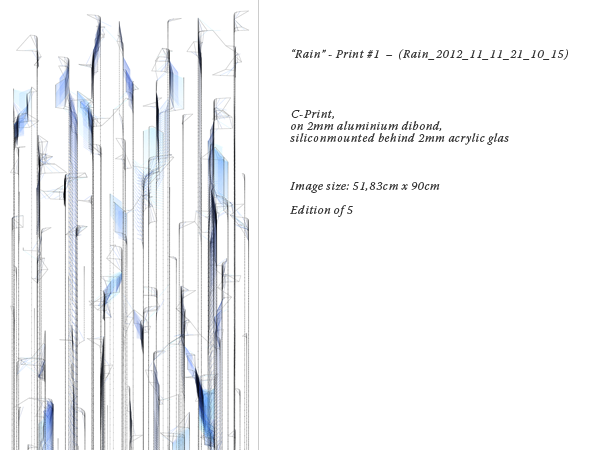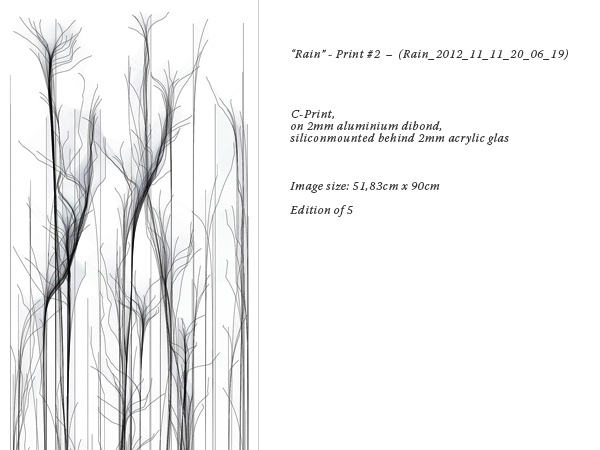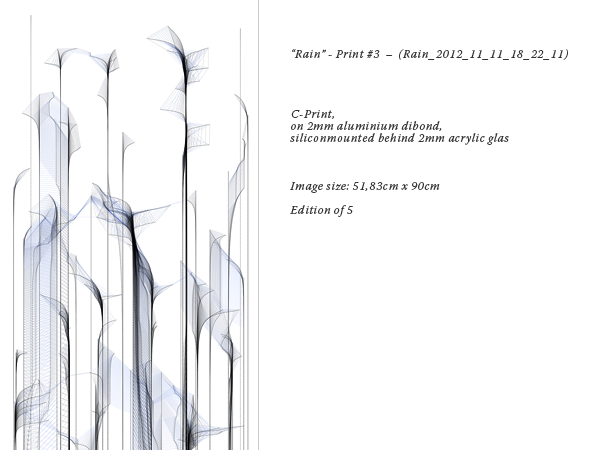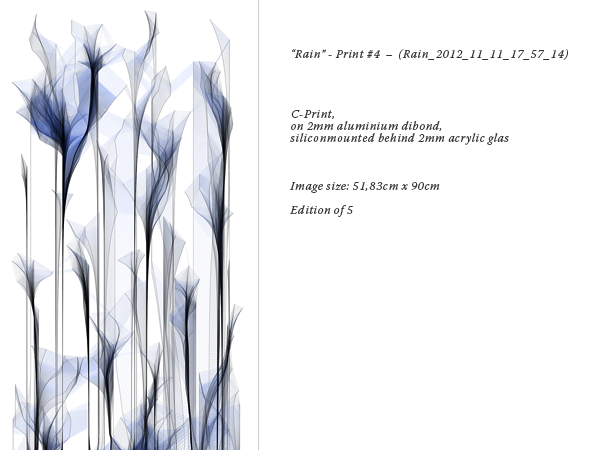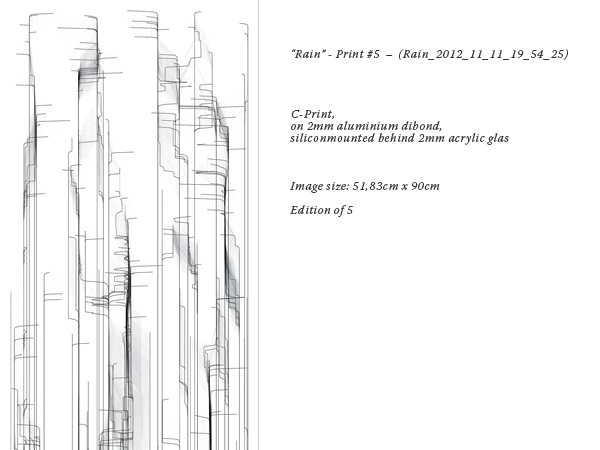 Text (english)
Rain (2012)
is an abstract artistic interpretation of raindrops falling on a window pane.
The idea for the work "Rain" came from the observation of patterns emerging from the random forms created when rain falls onto a window. As with LIA's other works, "Rain" begins by finding patterns from randomness/chaos in the natural environment, and then explores, extends, changes and abstracts these patterns via software to create a continuously changing visual output.
In the context of this exhibition at Kunsthaus Graz, the work "Rain" is presented in several ways: first, in the form of a wall-mounted box/frame where inputs can be given to change the formation of patterns; second, in the form of a projection which autonomously moves through all the possible input states; and third, in the form of digital prints captured from visual moments selected by the artist.
Software: LIA; Enclosure design and electronics: Damian Stewart
Text (german)
Rain (2012)
ist eine künstlerische abstrakte Interpretation von auf eine Fensterscheibe fallenden Regentropfen.
Ausgehend von der Beobachtung von zufällig entstehenden Mustern, die bei Regen auf einer Fensterscheibe entstehen, kam die Idee zur Arbeit "Rain". Wie auch bei anderen Arbeiten von LIA wurde das Prinzip der Zufälligkeit und der Entstehung von Mustern im natürlichen Umfeld mittels Software erforscht und im Laufe der Entstehung dieser Arbeit erweitert, verändert und abstrahiert.
Die Arbeit "Rain" im Rahmen der Ausstellung im Kunsthaus Graz existiert auf unterschiedliche Weise: Erstens in Form einer Box, in die sowohl ein Monitor wie auch interaktive Bedienelemente eingearbeitet sind, zweitens aus einer Wand-Projektion wie auch drittens aus einzelnen Standbildern in Form von digitalen Ausdrucken.
Bei der interaktiven Version von "Rain" können Benutzer selbst in das Entstehen der Bildebene eingreifen, indem sie unterschiedliche Parameter mittels der Bedienelemente auf der Box verändern. Bei der Wand-Projektion werden dieselben Parameter zufällig im Laufe der Zeit verändert. Bei den Ausdrucken handelt es sich um ausgewählte Einzelbilder, welche unterschiedliche Ausformungen des veranschaulichten Prinzips darstellen.
Software: LIA; Box Design und Elektronik: Damian Stewart
Text by Kunsthaus Graz (german)
LIA Rain, 2012
Mathematische Systeme, die natürlichen Formen zugrunde liegen, bilden im Werk der österreichischen Künstlerin LIA oftmals den Ausgangspunkt für deren visuelle Pro- grammierungen. Dabei geht es LIA nicht um das Kopieren oder Übersetzen der Natur ins Digitale, sondern vielmehr um eine künstle- risch abstrakte Interpretation zufällig entste- hender Muster – wie etwa derer, die entstehen, wenn Regen auf eine Fensterscheibe fällt. Rain folgt, wie auch andere Arbeiten aus LIAs Schaffen, dem Prinzip der Zufälligkeit bei der Entstehung von Mustern im natürlichen Umfeld, die sie mittels Software erforscht, erweitert, verändert und abstrahiert. Auch dem Publikum, das selbst in das Entstehen der Bildebene eingreifen und sie in unter- schiedlichen Parametern verändern kann, fällt dabei eine gestalterische Rolle zu.
Software: LIA; Box Design und Elektronik: Damian Stewart
List of Artists
Vito Acconci, Nam June Paik, Gottfried Bechtold, Trisha Brown, Laura und/and Frank Cavestani, Gianni Colombo, Frantisek Lesak, Urs Lüthi, Bruce Nauman, Keith Sonnier, Ennio Tamburi, Richard Kriesche, Goran Trbuljak, Thomas Feuerstein, Rodney Graham, Karina Nimmerfall, Tony Oursler, Adrian Schiess, Hans Weigand, Michael Gumhold, Werner Schimpl, reMI, Fabian Seiz, Erwin Posarnig, Joachim Baur, Ulrike Königshofer, Peter Gerwin Hoffmann, Joerg Auzinger, Otto Beckmann, Kazuo Katase, Kike Garcia Roldan, Ernst Caramelle, Melitta Moschik, Günther Selichar, Michael Schuster, Alexander Stern, Richard Billingham, Carter Potter, Gerhard Rühm, Jean Baudrillard, Clegg & Guttmann, Muntean/Rosenblum, Claudia Larcher, Jordan Crandall, Sonja Gangl, Albert Mayr, Peter Gerwin Hoffmann, Pipilotti Rist, Klaus Schuster, Annja Krautgasser, Milica Tomic, Mike Kelley/Paul McCarthy, Erwin Wurm, Giulio Paolini, Constanze Ruhm, Andreas Heller, Anja Manfredi, Thomas Baumann/Josef Dabernig/Martin Kaltner, Norbert Trummer, Paul Garrin, Arnulf Rainer, Claus Schöner, Susanne Schuda, Anita Witek, Peter Weibel, Caroline Heider, Hartmut Skerbisch/Manfred Wolff-Plottegg, LIA, Eva Ursprung