Interface Boxes for the applications Arcs 21 and ProximityOfNeeds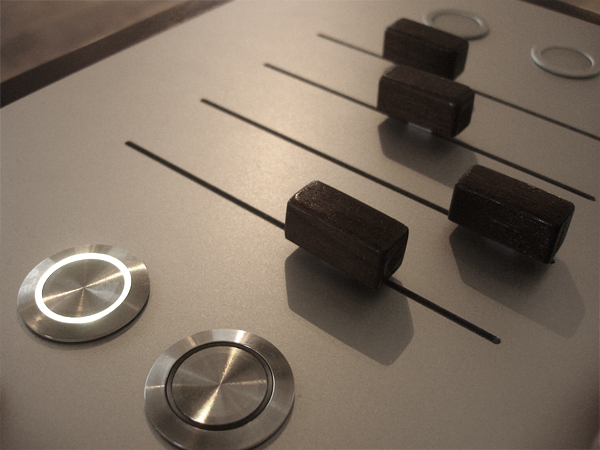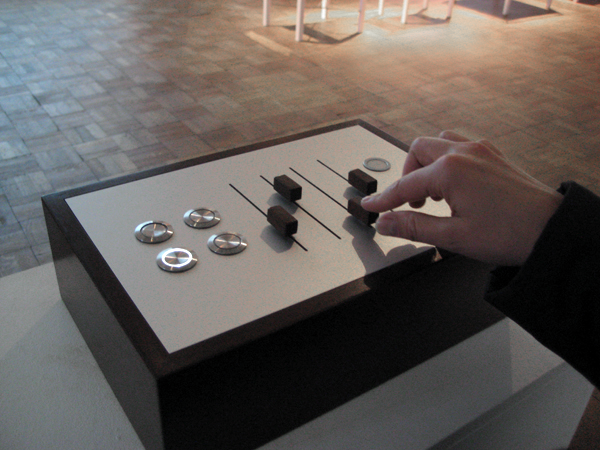 Info
Ordinarily, both Software Art pieces – Arcs 21 and ProximityOfNeeds – present on-screen sliders and buttons that allow the user to interact with the art works using their mouse.
The components for the interface boxes are:
– custom designed PCB boards, based around an Arduino Mega
– robust illuminated and non-illuminated buttons
– slide faders with handmade walnut knobs
all contained in a handmade walnut case with a USB port on the base, to interface with Mac/PC with appropriate Arduino serial drivers installed.
>>> See: Interface Boxes – The Making Of
When running with interface boxes, the sliders and buttons are still visible (to reflect the state of interaction), but the interaction itself is handled through a physical, tangible interface of slide faders and buttons. This allows the audience to manipulate the software in a more exploratory way. The physical slide faders give both visual and tactile feedback of the parameters being affected, and in addition offer the user the possibility of manipulating multiple parameters simultaneously – something that is impossible using the original mouse interface.
how:
The boxes need to be connected to a computer (mini mac) by using the usb connection at the bottom of the boxes.
The computer is located under the boxes in a console and a projector is connected to this computer.
Credits
THANKS! to Damian Stewart (www.damianstewart.com) who helped with everything from start to end, he designed the PCB boards, helped with the Arduino wiring and programming, and with finetuning everything at the end.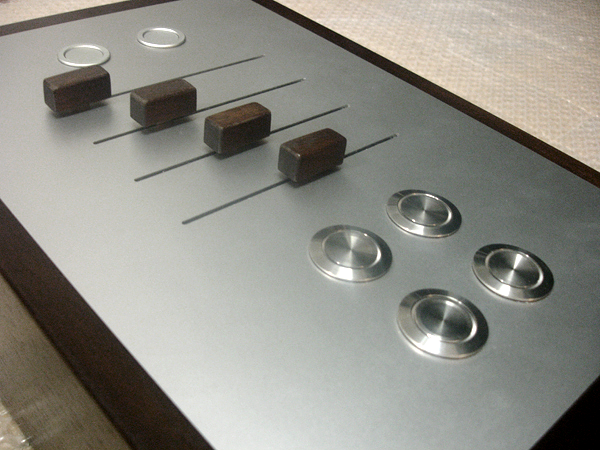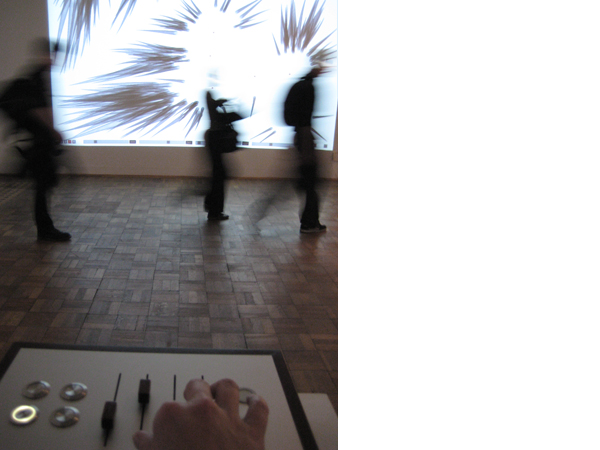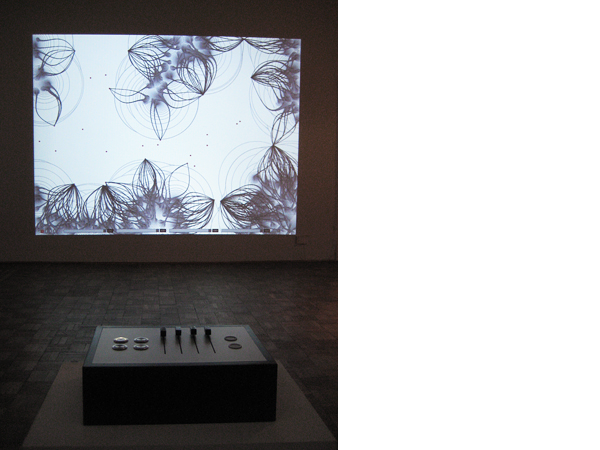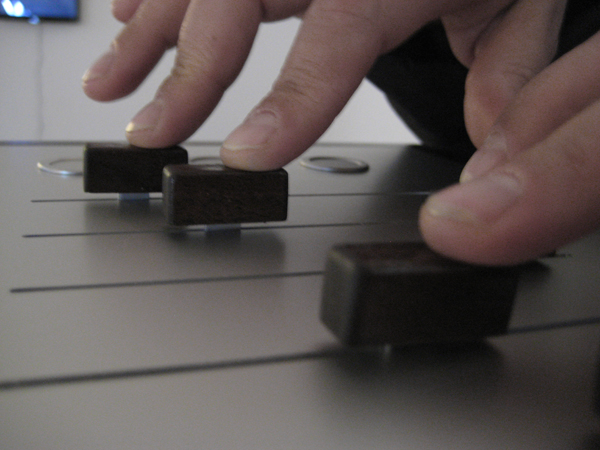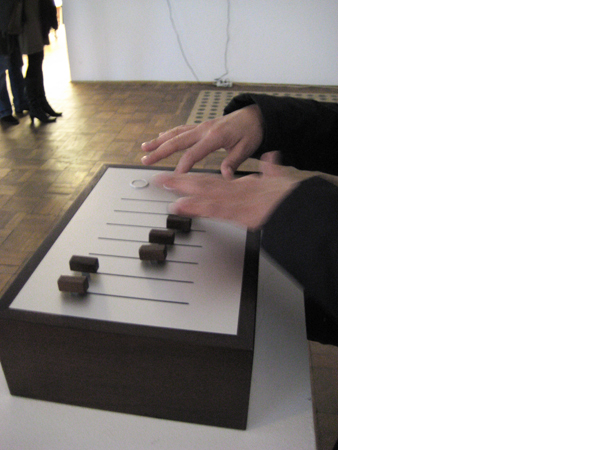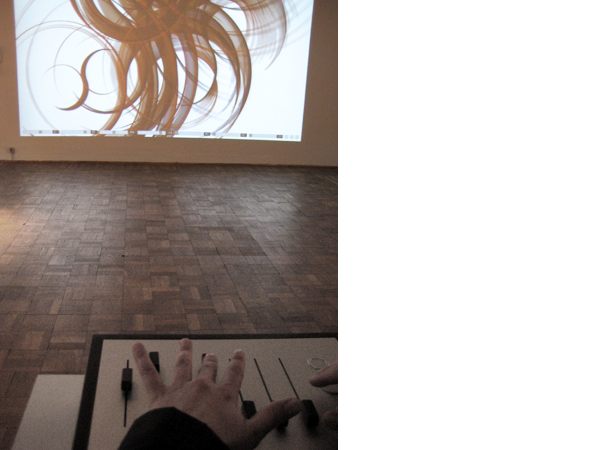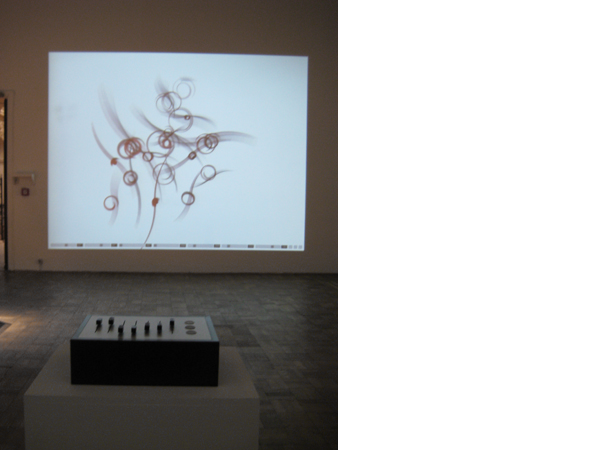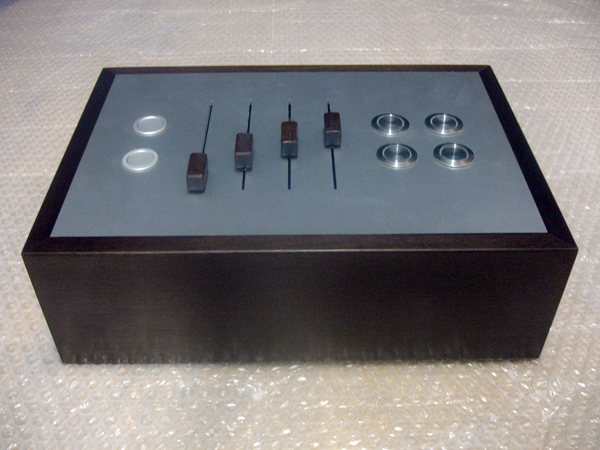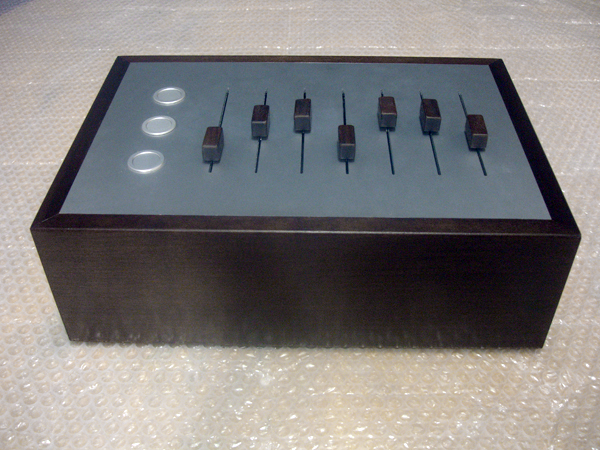 Exhibition
Betwixt Festival
ArtScience Museum, Singapore, Singapore
2016/03/17 – 2016/06/19
Mind and Matter – paraflows .10
Künstlerhaus
Vienna, Austria
2010/09/09 – 2010/10/10