Generative installation
Floralis Digitalis from Lia on Vimeo.
Floralis Digitalis
Flowers are a quintessential algorithmic form. They grow and develop according to sets of rules whose comprehension (if only subconsciously) becomes central to their appreciation. So they are likewise a quintessential algorithmic aesthetic form. Flowers evolved to attract animals and we humans have grown to be incredibly fond of them. Perhaps this is why flowers are so commonly associated with folk arts and crafts, and have so often been explored by artists, from e.g. Matisse or Van Gogh with their depictions of water lilies and sunflowers, to Jeff Koons's *Puppy* covered in living flowers that continuously grow and decay, or Daniel Brown's virtual flowers. However, because of both their natural beauty and our propensity to enjoy them, their usage in (contemporary) art is often seen as somewhat saccharine. They have also become something of a feminine artistic symbol — and maybe there's something here related to how they are reproductive structures that contain plants' sex organs — two themes that Georgia O'Keeffe so well explored.
LIA's works may often seem reminiscent or inspired by floral structures. These are usually post-hoc interpretations because LIA only explicitly explored the subject of flowers and floral forms and structures in her 2005 piece "Mira". With "Floralis Digitalis" we find LIA revisiting this field, in a piece titled after the *foxglove* (genus *Digitalis*), a plant that in spite of its beauty, is toxic to humans and often even lethal. As we watch LIA's flowers sprouting and growing, we discover that beyond their beauty, sweetness, an their apparent banality, they eerily project dark floral undertones.
// Text: Miguel Carvalhais
Exhibitions
Contemporary Istanbul – section PLUGIN: Natura Nova
curators: Ceren and Irmak Arkman
Istanbul, Turkey
2017/09/14 – 2017/09/17
Floralis Digitalis @ Contemporary Istanbul – Section: PLUGIN – Natura Nova, Istanbul, Turkey, 2017/09/14 – 2017/09/17
Photos by PLUGIN Team, thank you!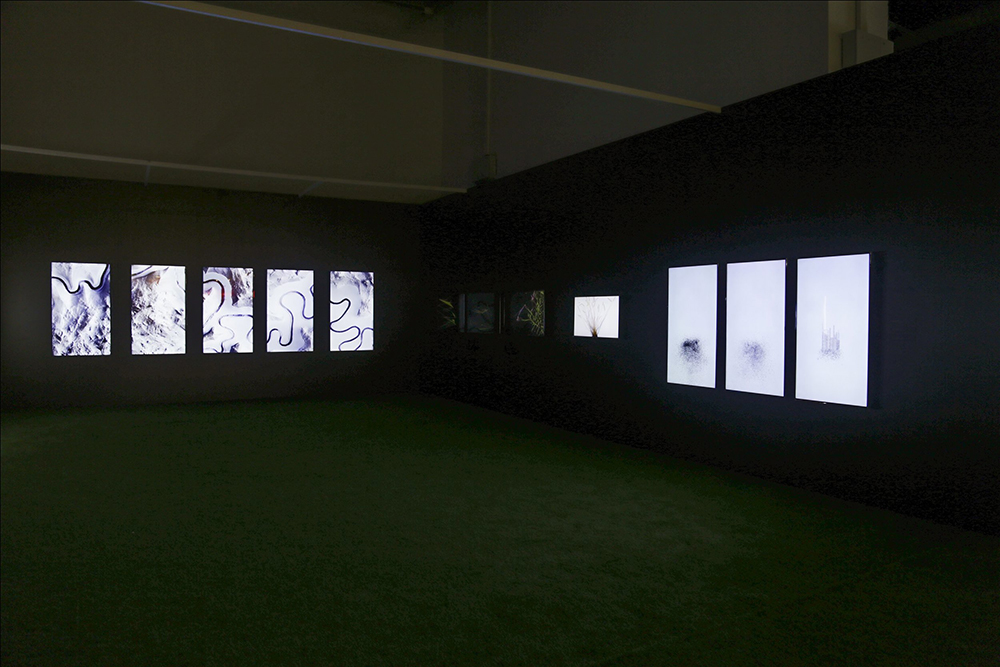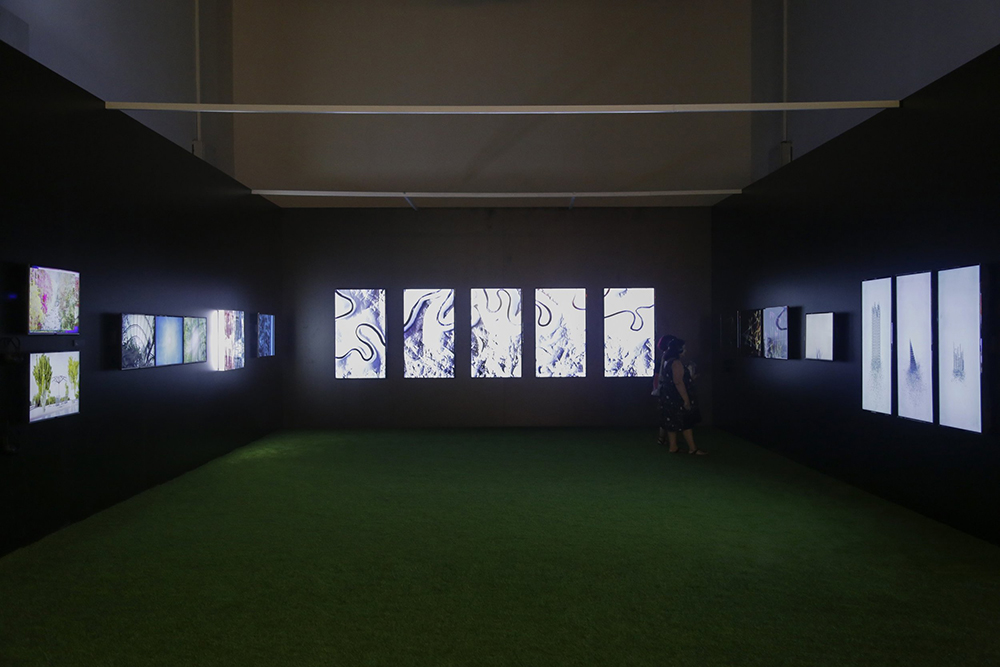 List of Artists Contemporary Istanbul – section PLUGIN: Natura Nova
Felix Luque,
Memo Akten,
Onformative,
Ryoichi Kurokawa,
Semiconductor,
Joanie Lemercier,
Lia,
Field,
Sougwen Chung,
İdil İlkin,
Aziz + Cucher,
Quayola