iPhone Application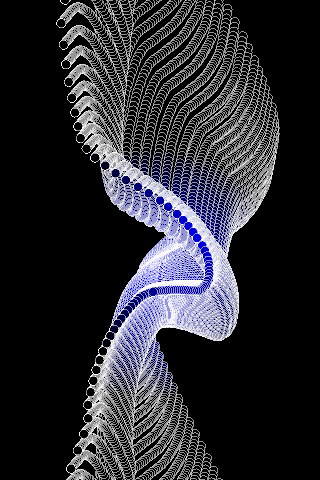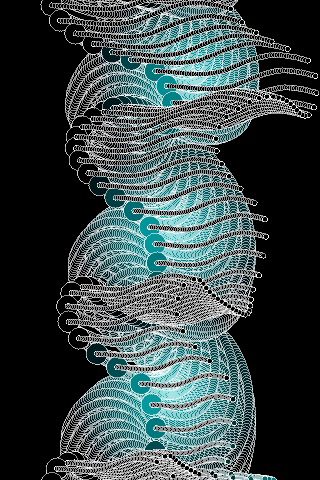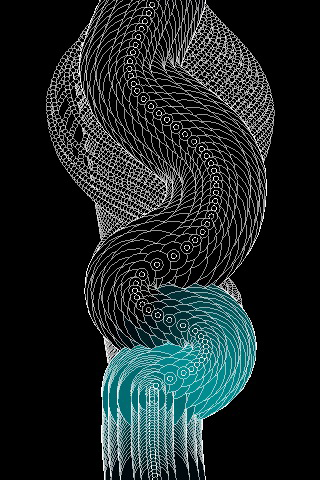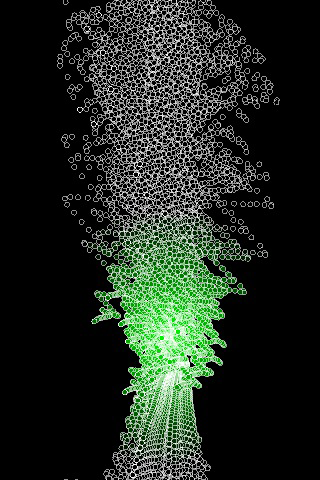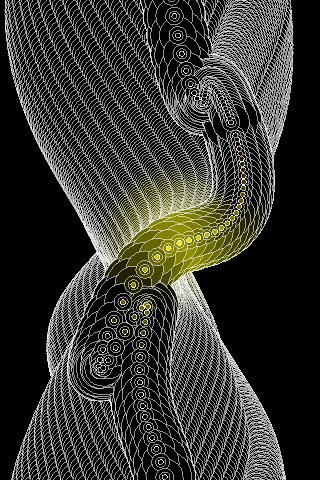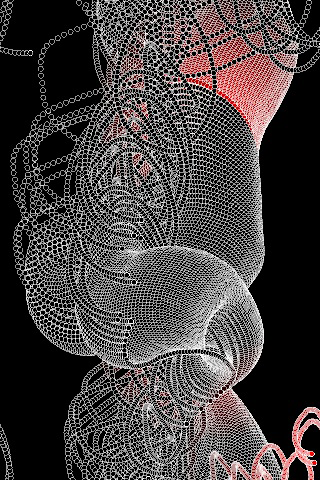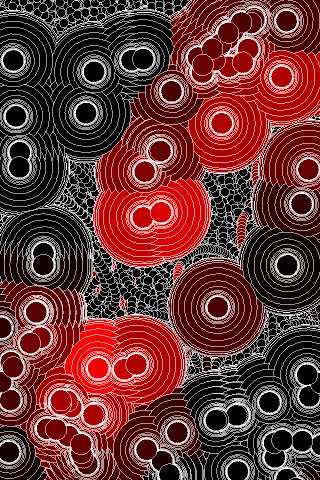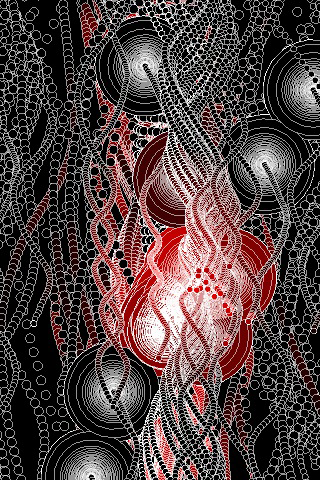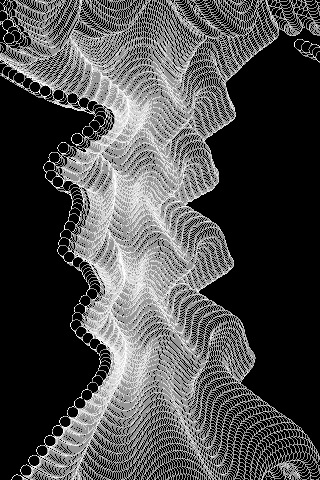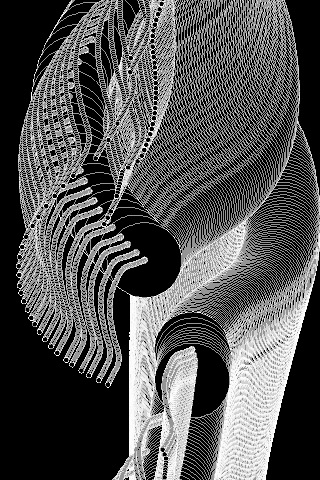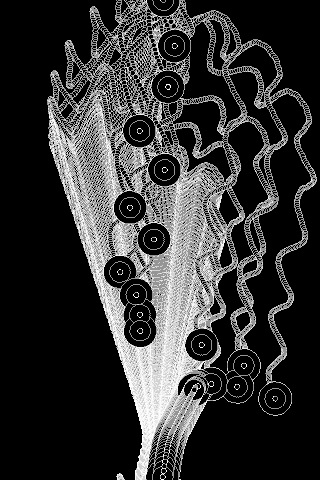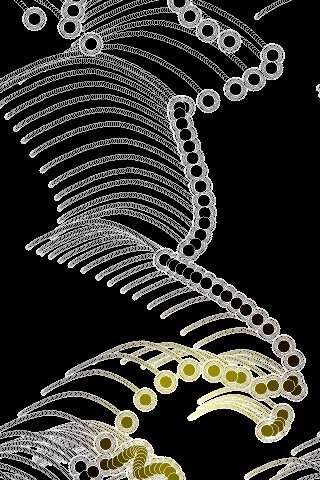 Create your own personal art work by experimenting in a playful way!
PhiLia 01 is about artistic harmony, expressed through interactive generative movement, sound, form and color.
Balance order and chaos, as well as logic and intuition, to unlock sequences of momentary ornamental patterns, which quickly break up and become overlaid with new structures. Through your interaction, the image is in a state of constant flux, forming and re-forming itself as time passes.
Create your own personal art by using your fingers (multitouch) to interact with the elements on the screen. Tilt the device to change the direction of movement. Change various parameters that influence the behaviour of the elements by accessing the Menu, which you can open by tapping the lower right corner of the screen. Store your favourite moments of freshly-created absolute beauty and coherence by accessing the Menu choosing to save the image to your Photos.
You are invited to explore and playfully experiment with this art creation tool. The more time one spends in the world of PhiLia 01, learning about the influence their own interaction has on the process, the more interesting the play becomes. Each session has its own history, and no image will ever be the same.
The software and the user collaborate in the creation of the artistic experience, which doesn't require previous expertise or training from the user's side.
Software Art Applications for the iPhone:
www.iphoneart.org >>>
Exhibitions
X Freundschaftsanfragen
curated by Justin Hoffmann
Kunstverein Wolfsburg, Wolfsburg, Germany
2011/02/25 – 2011/04/30
http://www.kunstverein-wolfsburg.de
X Freundschaftsanfragen @ Kunstverein Wolfsburg, Wolfsburg, Germany, 2011
Photos © 2011 Kunstverein Wolfsburg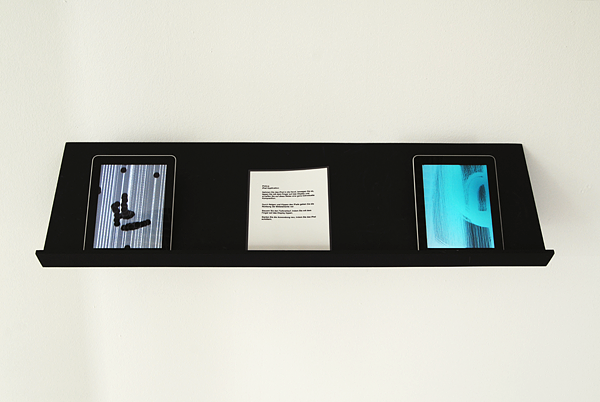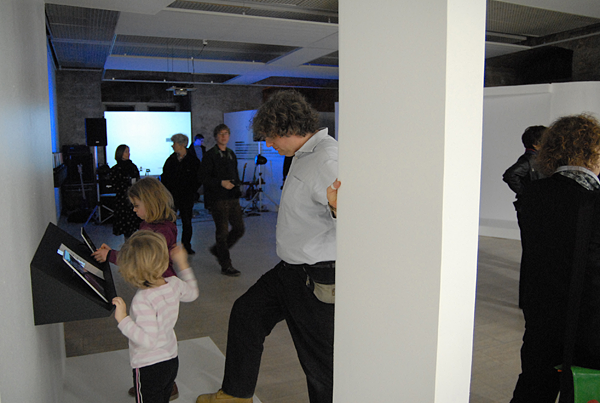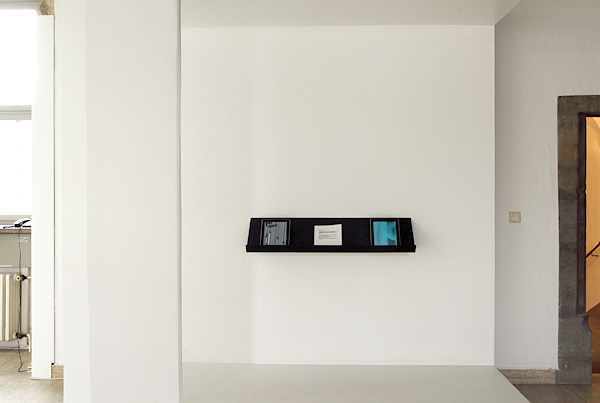 List of Artists: X Freundschaftsanfragen
Matthias Fritsch
Lia
Michelle Teran
Thomson & Craighead
Michaela von Aichberger